Comfort of nothingness, the aesthetic of subtraction
A Minimal design that excluded any superfluous decorations
The internal attraction of jeans that can be revealed only by sincere elaboration.
For us, a modern approach does not mean a process of adding new functions or design.
In the era of overloaded information and commodities, it would be rather more important to subtract. And the only way for us not to lose ourselves would be to possess less.
What to possess, and what to release?
KISOBA is everyday clothes for those minimalists living in the contemporary world.
To be anytime free
With a laptop computer in a bag, go out anywhere.
The patterns of KISOBA were made with an image of such a man of modern who has mobility and freedom.
Creating a sharp and sophisticated silhouette by the tapered from the knees to the bottom, the loose design around the waist makes a relaxing and comfortable taste.
More stylish, more free. KISOBA will change your life much more creative than ever.
FABRIC | Original denim texture woven by handwork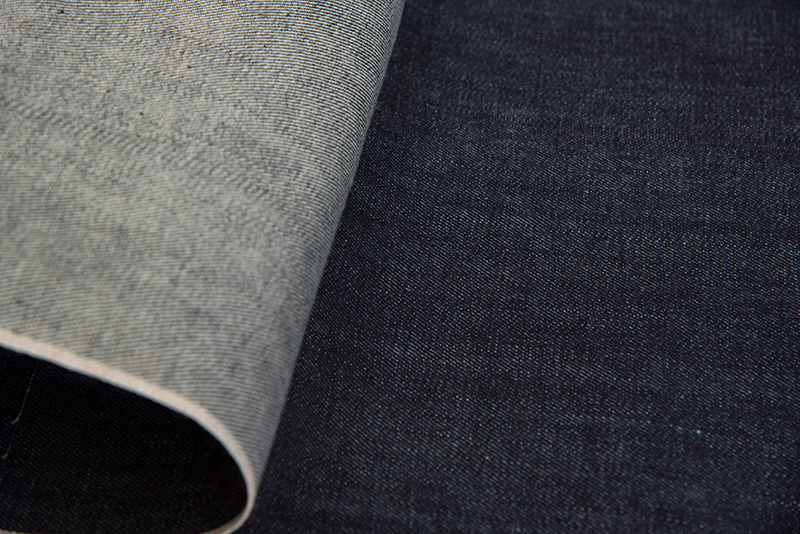 Denim fabric of MILESTONE BASEMENT is created in cooperation with our trustworthy partner, a denim factory "Ibara Area" in Okayama prefecture. And it is woven with hands using traditional machines, not the modern ones which are now in common for mass production.
By applying only shrink proofing process to the Kibata, gray denim fabric with no processing, we create our original fabric that remains the ideal silhouette with the original texture of denim.
As denim for contemporary people, we arrived at the 12.5oz denim fabric after pursuing the comfort and durability. It has a bounce and residence in a moderate flexibility.
WASHED | Why should it be raw?
We do not stick to use raw denim.
What is more important is that you wear our jeans with no stress of shrinkage or hardness. All of our jeans will be delivered to you after being washed once and dried in the sun.
The products of MILESTONE BASEMENT are daily wears, not luxury ones.
To be raw or not to be washed are no longer important for you.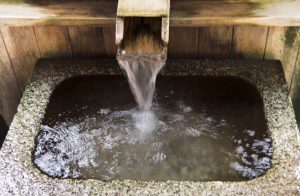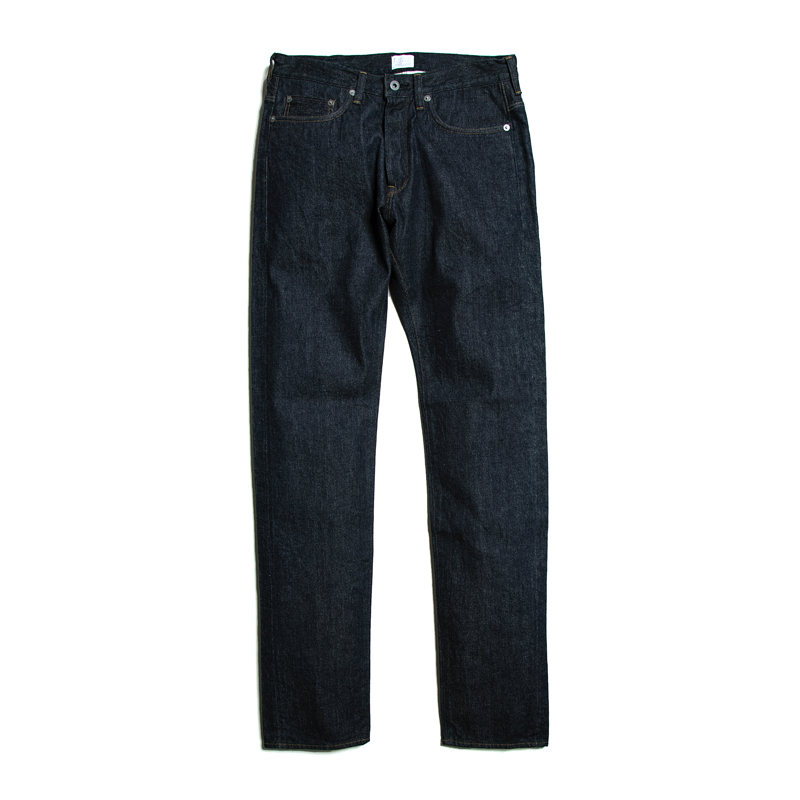 12.5oz white selvedge denim woven in Ibara Okayama, Japan
100% cotton
Washed
Button fly
Cow leather patch
Original box
Made in JAPAN
$300.00