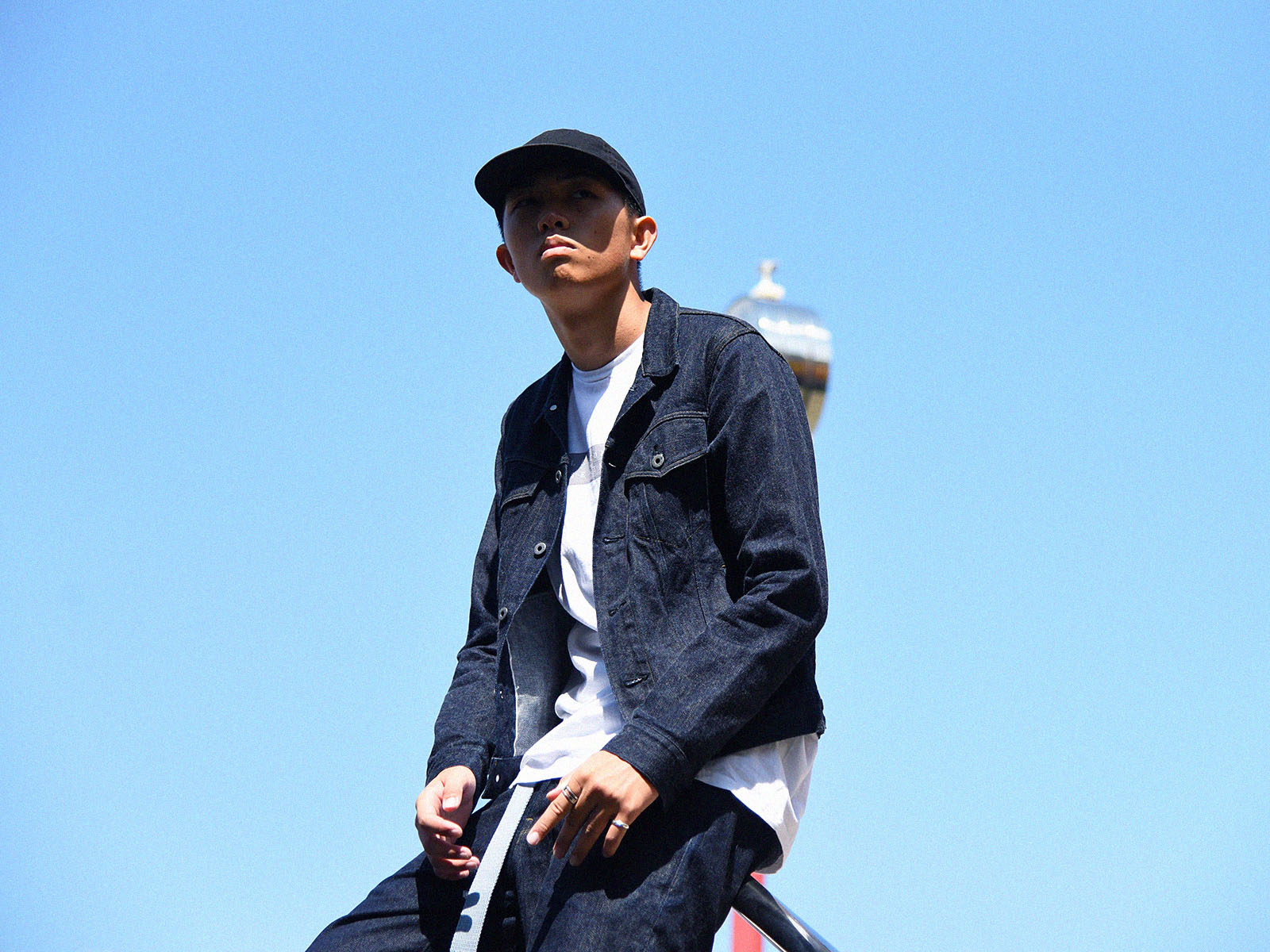 Freedom and liberation.
No one can tie you down
Denim jackets are called 1st, 2nd and so on according to the specifications of the date.
If you see TEMPURA, you may want to discuss if it is 3rd or 4th.
However, TEMPURA does not fit in those categories.
What TEMPURA expresses is not the date, specification or others but the spirit of "freedom" that jeans and denim originally should have had.
People tend to jump to conclusions by confining things unknown in a small frame.
Liberate yourself, be free.
We dedicate this jacket to all the wise men on the street.
Design that expands your possibility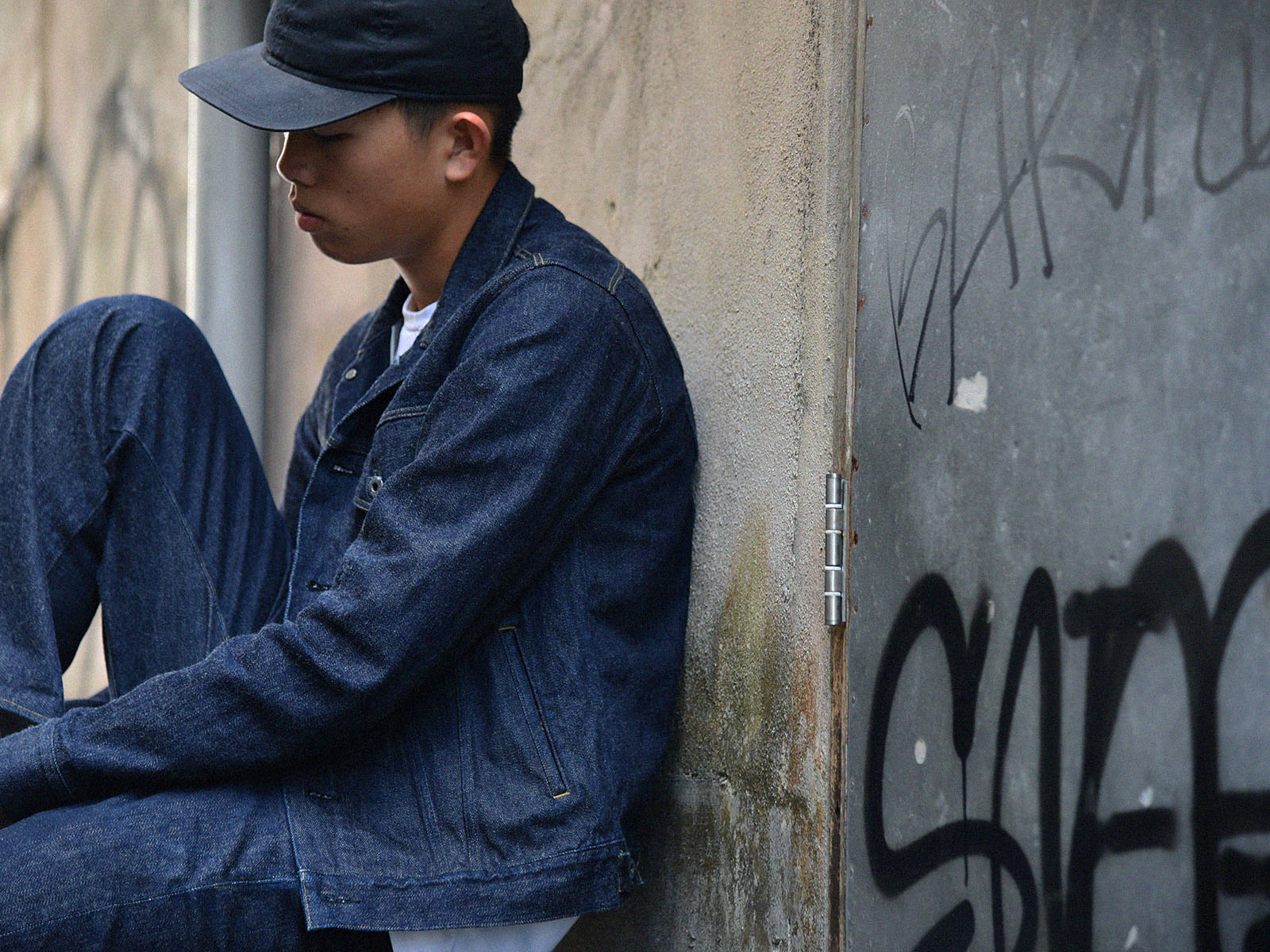 As long as the root of the denim jacket is a workwear, we shouldn't ignore the mobility.
With useless widths around the arms being eliminated, our patterns, designed finely confirming the movement of the moving parts by a millimeter, create a beautiful silhouette naturally fits well with the movement of your body.
TEMPURA is designed to suit both classical OUDON and modern and sharp KISOBA. As well as the classical yet modern attraction, we want you to enjoy the chemistry with other items. We named TEMPURA in such a hope.
Original denim texture woven by handwork
手仕事によって紡がれる、デニム本来の風合い。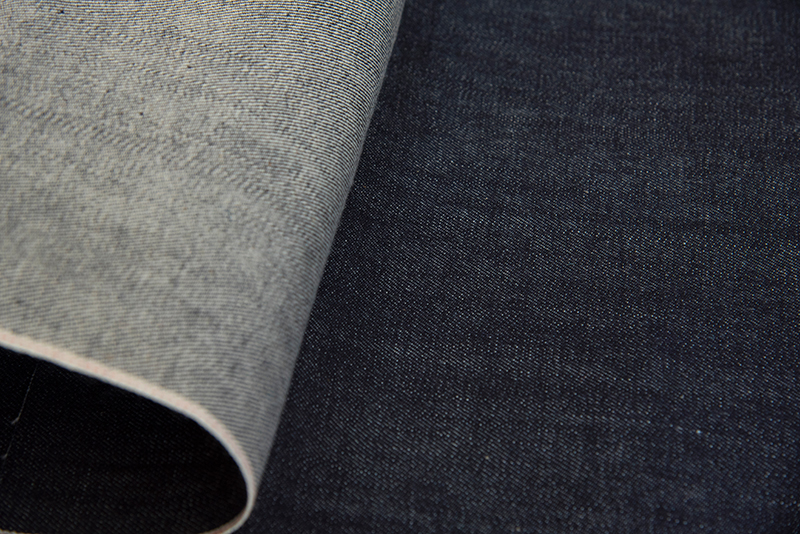 Denim fabric of MILESTONE BASEMENT is created in cooperation with our trustworthy partner, a denim factory "Ibara Area" in Okayama prefecture. And it is woven with hands using traditional machines, not the modern ones which are now in common for mass production.
By applying only shrink proofing process to the Kibata, gray denim fabric with no processing, we create our original fabric that remains the ideal silhouette with the original texture of denim.
As denim for contemporary people, we arrived at the 12.5oz denim fabric after pursuing the comfort and durability. It has a bounce and residence in a moderate flexibility.
MILESTON BASEMENTのデニム生地は、私たちが最も信頼する岡山「井原エリア」のデニムファクトリーと共に製作し、現代の主流である大量生産向けの機械ではなく、伝統的な機械を使い、人の手によって織り上げられています。
何も手の加えられていない織りあがったままのデニム生地、いわゆる「生機」に防縮加工のみを施すことで、デニム本来の風合いをしっかりと残したまま、理想的なシルエットを崩さない独自の生地を生み出しています。
現代人のためのデニムとして、着やすさと耐久性を追求し、たどりついた12.5ozのデニム生地。適度なしなやかさの中にデニム本来の張りとコシを宿しています。
WASHED | Why should it be raw?
なぜ、生でなければいけないのか?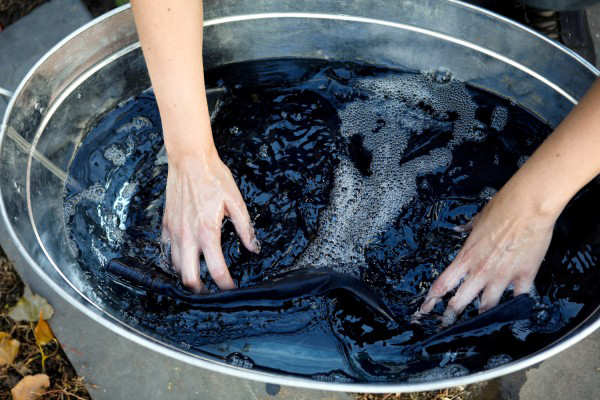 We do not stick to use raw denim.  What is more important is that you wear our jeans with no stress of shrinkage or hardness. All of our jeans will be delivered to you after being washed once and dried in the sun.
The products of MILESTONE BASEMENT are daily wears, not luxury ones.
To be raw or not to be washed are no longer important for you.