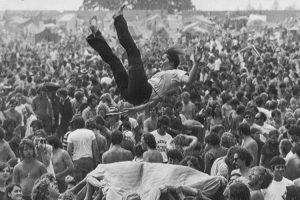 There was always jeans when the times changed.
It was like a uniform of rebels.
But jeans are now a symbol of "freedom and rebellion" in the past.
The over-replicated principle of jeans and the discoloration fundamentalism have made them an authority.
Jeans' over replica principle and fade principle made jeans an authority.
We release jeans from the closed scene.
Regain jeans as a symbol of freedom and rebellion.
We dedicate MILESTONE BASEMENT jeans to all changers, all expressors and all challengers.
いつだって、時代の変革の時にはジーンズがあった。
それはまるで、反逆者たちのユニフォームのようだった。
しかし、ジーンズが「自由と反抗」の象徴だったのは、今や過去の話。
ジーンズの行き過ぎたレプリカ主義と、色落ち原理主義は、いつしかジーンズを権威にしてしまいました。
今ではジーンズは閉ざされたコミュニティーの中の一部の人間のための単なる嗜好品です。
私たちは、閉鎖的なシーンからジーンズを解放します。
「自由と反抗」の象徴としてのジーンズを取り戻します。
MILESTONE BASEMENTのジーンズを、
すべての変革者、すべての表現者、そして、すべての挑戦者たちに捧げます。